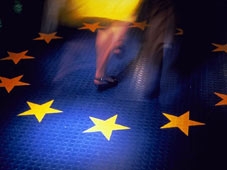 Dr Iyiola Solanke
It is perhaps fitting that in 2013, 21 years after it was introduced in the Treaty of Maastricht, Union citizenship appears to have come of age. Although described in Grzelczyk as the 'fundamental status of nationals of the member states' the privileges of this status have to date primarily been enjoyed only when nationals left their member state. It complemented national citizenship rather than existed alongside it. The only exception to this rule was seen in the recent Zambrano case, where AG Sharpston suggested that stationary Union citizens should enjoy rights as well as migrant EU citizens. The Court did not affirm this reasoning in its decision but did find that the baby Zambrano citizens should not be deprived of the 'genuine enjoyment' of EU citizenship in their member state of birth. The Third Chamber of the CJ has now affirmed the idea that Union citizenship can be enjoyed at home. This significant shift in EU citizenship law was announced in a short judgement revolving around Mr N, a young man who was refused education finance in Denmark, a social advantage that has been considered by the Luxembourg court many times. 
Mr N is identified only as an EU national. It is safe to assume that he is not from Denmark but we are not told which member state he has travelled from. The CJ only points out that his nationality was not indicated by the national court. It would have been easy to clarify this but perhaps a decision was taken not to do so in order to underline the reasoning behind this case: according to the Third Chamber, the specific nationality does not matter because wherever a member state national may find themselves in the EU, whether at home or abroad, she is a Union citizen.
The facts themselves are quite straightforward. Mr N entered Denmark in June 2009 as a worker, after accepting a full-time job with an international wholesale company. In September 2009, he left this job to begin full time studies at Copenhagen Business School (CBS) – he had enrolled at CBS as a full time student in March 2009. He took up other part-time employment alongside his studies. The case contains no discussion on whether these jobs were connected to his study – interestingly, the question of whether he might be in vocational training and thus retain the status of a worker was not considered at all.
In August 2009, when still a full time worker, he applied to the Students Grants and Loans Scheme. This Scheme provides education assistance to 'applicants for courses of study' in Denmark or abroad 'under the conditions laid down in EU law and the EEA Agreement.' The rules implementing this decision state that
'An EU citizen who is a worker or self-employed person in Denmark under EU law may be granted assistance for education in Denmark or abroad on the same terms as a Danish citizen. A worker or self-employed person under [European Union] law shall also be deemed to include an EU citizen who was previously a worker or self-employed person in Denmark, where there is a substantive and temporal connection between the education and the previous work in Denmark, or an involuntarily unemployed person who, due to health reasons or structural causes on the labour market requires retraining for the purpose of employment in a field which does not have a substantive and temporal connection with the previous work in Denmark.'
By contrast, EU and EEA citizens who are not workers or self-employed persons in Denmark become entitled to this education assistance only after 5 years continuous residence in Denmark (by which time they will also be eligible for permanent residence under Article 16 of the Citizenship Directive 2004/38).
Mr N's  application was refused in October 2009 and subsequently in 2010 his status was officially changed from that of worker to student. The Danish authorities argued that as he had applied to the CBS in March 2009, before gaining employment, he had entered Denmark primarily for the purpose of pursuing a course of study. This, it argued, placed him outside Article 45 TFEU and within Article 7 of the Citizenship Directive. Accordingly, under the rules for access to education assistance, as a student he did not fulfill the requirements for access to education finance.
Furthermore, the derogation in Art 24 (2) was also relevant to his situation. Article 24(2) of Directive 2004/38 provides that the host Member State is not obliged, prior to acquisition of the right of permanent residence, to grant maintenance aid for studies, including vocational training, consisting in student grants or student loans to persons other than workers, self-employed persons, persons who retain such status and members of their families. As a non-worker enrolled at a place of education for the purposes of study, Mr N was therefore a person from whom member states could withhold access to student grants and loans during the first three months of residence.
However, unsure of this interpretation, the responsible Appeals Tribunal stayed the domestic proceedings and sent a question to the CJ:
'Does Article 7(1)(c), read in conjunction with Article 24(2) of the Directive 2004/38, mean that a Member State (host Member State), in the assessment of whether a person must be deemed to be a worker entitled to education assistance, may take account of the fact that the person entered the host Member State for the principal purpose of following a course of study, with the result that the host Member State is not obliged to grant education assistance aid for studies to that person (see aforementioned Article 24(2))?'
This single question was seen as a relatively simple question: it was considered without an AG Opinion, suggesting that there were no new arguments or research required. Indeed, most of the case concerned clarifications of established case law on citizens and workers. However, as mentioned above an important conceptual shift was made in relation to citizenship.
The CJ began its reasoning with a reminder of its previous case law fleshing out the substance of Union citizenship as declared in Grzelczyk, D'Hoop, Sala, Bidar and more recently, Commission v. Austria. It repeated, with a tone of fatigue, that citizenship is the fundamental status of member state nationals and guarantees equal treatment to every citizen of the Union within the scope of EU law irrespective of their nationality. None of this is new but its next sentence is noteworthy. It than stated that 'every citizen of the Union may therefore rely on the prohibition of discrimination on grounds of  nationality laid down in Article 18 TFEU, provided for in other Treaty provisions and in Article 24 of Directive 2004/38' in all situations falling within EU law and concluded by stating that those situations 'include' the exercise of the fundamental freedoms conferred inter alia by Art 45 TFEU and the freedom conferred in Art 21 TFEU.
This beginning is significant because the Court is silent on migration. It refers only to citizens, not 'migrant' citizens or citizens in a member state other than their own. Does this mean that Union citizens who are stationary can now also rely upon the prohibition of discrimination in Article 18 TFEU and the other provisions mentioned? Those who follow citizenship cases will know that this idea has been posited before – but only by the Advocates General. Advocate General Sharpston developed this notion at length in her Opinion on Zambrano.  This is the first time that it has appeared in a CJ judgement. It appears that some judges were convinced by her proposals.
The subsequent sentence also seems to indicate recognition of Union citizenship rights for stationary citizens: the Court mentions Articles 45 and 21 TFEU but only as examples of situations where non-discrimination is guaranteed. This seems to indicate that there are many other situations – which again may not include cross border migration – where equality is guaranteed to Union citizens. However, the strongest support for this reading is provided in the subsequent paragraph, where the Court subtly establishes Union citizenship rights for non-migrants when it states:
'There is no provision of the Treaty to suggest that when students who are citizens of the Union move to another member state to study there, they lose the rights which the Treaty confers on citizens of the Union…' [29]
This can only mean that students who are citizens of the Union possess these rights before they move to another member state, that is when they are in their own member state.
Clearly, if Union citizenship rights exists at home then they must exist abroad. Thus the Court concludes:
It follows that a citizen of the Union who is studying in a host Member State or is in employment in that State and holds the status of 'worker' within the meaning of Article 45 TFEU may rely on the right, enshrined in Articles 18 TFEU, 21 TFEU and/or 45 TFEU, to move and reside freely within the territory of the host Member State, without being subject to direct or indirect discrimination on grounds of his nationality. [30]
The conclusion departs from previous case law in two important ways. First, in earlier free movement cases, such as Singh, the Court considered whether rights gained by the exercise of free movement rights subsisted upon the return home. This now appears to be reversed: this conclusion suggests that rights begin at home and travel with the Union citizen.
Second, in the past, a clear differentiation has been made in the substance and application of these provisions. From its first interpretations of the citizenship provisions, the CJ has held that the general prohibition of discrimination of Art 18 can be used only if the more specific prohibitions in the free movement chapters did not apply. In its conclusion the Third Chamber seems to suggest otherwise. Although it does differentiate between the 'fundamental freedom' guaranteed in Art 45 and the 'exercise of freedom' conferred by Art 21 TFEU, these seem to become conflated as a single right enshrined  in Arts 18, 21 and 45 TFEU to move and reside freely in a host member state without being subjected to direct or indirect discrimination. Is the court proposing a move away from the 'silo' approach that has to date kept Arts 18, 21, 45 TFEU and the other FM provisions apart? Perhaps this is why it goes on to state that it does not follow that a citizen of the Union who fulfils the conditions to satisfy Art 7(1) of the CD 'is thereby automatically precluded from having the status of 'worker' within the meaning of Article 45 TFEU.'
This flexibility of status is new but perhaps unsurprising with the raised value of citizenship. If, as this judgement suggests, citizenship is the only fundamental, inviolable status in the EU then the categories of worker and student cannot also be fundamental or fixed. They must become flexible so that citizenship can stand firm and shine as the central status for nationals of the member states to guarantee non-discrimination wherever they are. Thus Mr N may have variously been a student and a worker but it is his inviolable status as citizen that secures the right to non-discrimination. Thus the Court declares
'a citizen of the Union who has exercised his right of free movement of workers guaranteed by Article 45 TFEU enjoys, in the host Member State the same social benefits as nationals workers.'
This reading was disputed by Norway, the only government that bothered to intervene in this case. Together with Denmark, it argued for a more traditional reading, focusing on the Citizenship Directive –
'Articles 7(1)(c) and 24(2) of Directive 2004/38, read together, must be interpreted as meaning that a citizen of the Union who studies full-time in a host Member State and who entered the territory of that Member State for that purpose may be refused maintenance aid for studies for the first five years he is resident in the country, even if he is in part-time employment alongside his studies.'
However, there was to be no joy here because as explained above the Court did not preclude Mr N from the status of a worker. It used the opportunity to repeat the basic definition of a worker in EU law:
39 It is settled case-law, however, that the concept of 'worker' within the meaning of Article 45 TFEU has an autonomous meaning specific to European Union law and must not be interpreted narrowly (see, to that effect, inter alia Case 66/85 Lawrie-Blum [1986] ECR 2121, paragraph 16; Case 197/86 Brown [1988] ECR 3205, paragraph 21; Case C-3/90 Bernini [1992] ECR I-1071, paragraph 14; and Case C-413/01 Ninni-Orasche [2003] ECR I-13187, paragraph 23).
40 Moreover, that concept must be defined in accordance with objective criteria which distinguish the employment relationship by reference to the rights and duties of the persons concerned. The essential feature of an employment relationship is that, for a certain period of time, a person performs services for and under the direction of another person, in return for which he receives remuneration (see Lawrie-Blum, paragraph 17; Ninni-Orasche, paragraph 24; and also Vatsouras and Kouptantze, paragraph 26).
41 The low level of or origin of the resources for that remuneration, the rather low productivity of the person concerned, or the fact that he works only a small number of hours per week do not preclude that person from being recognised as a 'worker' within the meaning of Article 45 TFEU (see, to that effect, Lawrie-Blum, paragraph 21; Case 344/87 Bettray [1989] ECR 1621, paragraph 15; and Bernini, paragraph 16).
The opportunity was taken to add clarification on the role of individual conduct in that definition:
46 […] in order to assess whether employment is capable of conferring the status of worker within the meaning of Article 45 TFEU, factors relating to the conduct of the person concerned before and after the period of employment are not relevant in establishing the status of worker within the meaning of that article. Such factors are not in any way related to the objective criteria referred to in the case-law referred to in paragraph 40 of this judgment (Ninni-Orasche, paragraph 28).
The Chamber clarifies that only test allowed by the national authorities is to establish that the work activities are 'effective and genuine' and not 'on such a small scale as to be regarded as purely marginal and ancillary, as stressed in Levin. Once that condition is satisfied, the motives which may have prompted a person of a Member State to seek employment in another Member State are of no account and must not be taken into consideration. Thus the fact that Mr N entered Denmark as a student was irrelevant: intention is not part of the test to determine the status of a worker. This status may not be made contingent upon the various objectives pursued by a national of a Member State applying to enter the territory of a host Member State.
This short judgment based on a single question may therefore have far reaching consequences. The judgement will be welcome to the many students across the EU who increasingly work to support themselves: if they can show that the pursuit of effective and genuine employment activities is one objective amongst many, a student who works will satisfy the test as a worker and thereby gain access to workers rights under EU law. It is for the national court to determine if the test is satisfied.
Perhaps more importantly is the raised status given in this case to citizenship. The ideas presented by AG Sharpston in Zambrano but not repeated by the Grand Chamber in that case are now part of EU law. We now have a marker for the further development of Union citizenship as a status that can be enjoyed at home as well as abroad. What this means in practice for stationary Union citizens – who are in fact the majority of EU nationals – remains to be seen.